Churches of Cowes, Northwood & Gurnard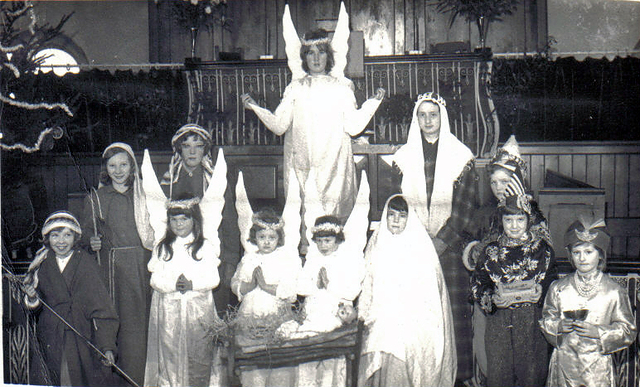 In past decades, when it was the norm for a high proportion of the population to attend a church or chapel on Sundays, is the subject of the 2009 exhibition staged by Cowes Heritage.
Attendance began at an early age, with children first going to Sunday School and later perhaps joining youth organisations associated with their place of worship, such as scouts, girl guides, and boys' and girls' brigades.
Meanwhile their elders devoted extraordinary resources to ensure their churches and chapels could accommodate their growing congregations. As well as having extensive display material the exhibition played the voices of local people recalling their personal recollections of church and chapel-going.
The exhibition, was held at Northwood House, for three weeks in October/November 2009. Admission was free, though donations for the future work of Cowes Heritage were always welcome. A CD was made on which people recalled past-times when they attended local churches and chapels; and is now for sale through Shop on this web site.
Pictures: Nativity play; Mr & Mrs Reed, stalwarts at Sun Hill Church; St Mary the Virgin Church.